You started TCS Lidingöloppet 30 at a relentless pace, and even got a lead over the elite pack - when did you make the decision to do this?
- It was probably due to to Anton Karlsson (runner-up in Vasaloppet) and Running-Mats (running coach in Sockertoppen IF) :) They said beforehand that that we should try to use our different strengths :)

How did the remaining 29 kilometers of the race go?
- Since I had had limitied training in recent years, the rest of the race was tough. But the lovely atmosphere at the race, and the record-number of happy cheers from the audience, made this a very pleasant experience, despite my somewhat excessively tough start.

Through the association Sockertoppen IF, you help children and young people with diabetes to an active lifestyle. What advice for TCS Lidingöloppet can you share with future participants who have type 1 diabetes?
- Diabetes is a very individual diagnosis, so it can be difficult to give general advice when people have different conditions and different dosages. But my best general advice are:
to always plan ahead. Planning is central,
to always check what you are doing in the next few hours ahead,
to use the available technology. Make sure to bring a good CGM and insulin pump with you,
to join an association or a community where people understand you, and where you can learn from others with the same interest.
But perhaps the most important: Don't go out too hard!!! This causes a spike in adrenaline, which it is difficult for person with diabetes to handle.
What products should you consume at the energy stations to keep your blood sugar in balance when you run 30 km?
- When you run with diabetes, you need to make sure to keep your blood sugar levels between 4-8 mmol/L, and then you have to do what's required to keep these levels stable. This depends on which of the settings you have. But it is important to refuel at the energy stations to give yourself the ability to perform at your best!

I have tried many different things during my active career in cross-country skiing - everything from water to sugar bombs. My analysis is that just enough is the best :)

Is there an optimal way to complete TCS Lidingöloppet if you have type 1 diabetes?
- For starters, you have to make sure you have trained for the challenge at hand. So 30km runs or other long-distance sessions should be included before the race. During this time, you can also test how to set up an energy plan and learn how your blood sugar will react during the race.

Then a gentle start of the race is probably preferable if you want to enjoy the experience - both in terms of blood sugar and running!

Will you now take the lead in all Swedish Classic Circuit-events ahead?
- Now that I have gone out in front of the pack in both Vasaloppet and TCS Lidingöloppet, maybe I'll have to come up with a new swimming technique for Vansbrosimningen! This will be required if I am to stand a chance and overtake the swimming elite there! ... :)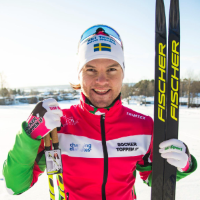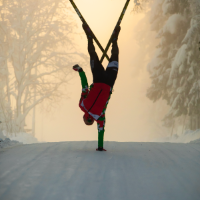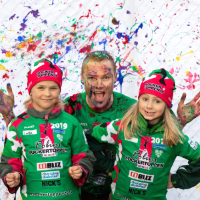 See the live-recording from TCS Lidingöloppet 30 >
All results in TCS Lidingöloppet 2022 >
Experience the weekend again via TCS Lidingöloppet's social media >