#Open landscapes
A precondition for Sweden to maintain its open, beautiful landscapes and to preserve their natural and cultural values is farmers who cultivate the arable land and who have grazing animals on the pastures. In addition to open landscapes, agriculture contributes to employment in rural areas and to achieving the environmental goal to have rich agricultural landscapes.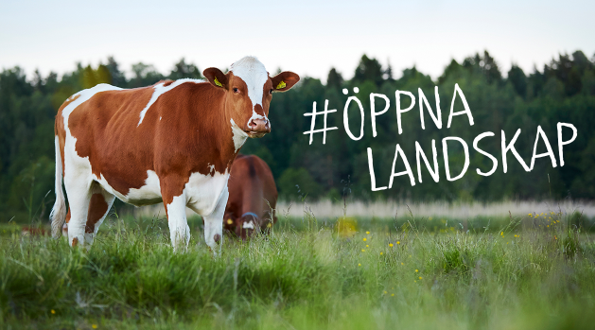 #Biodiversity
Biodiversity means a richness of species with a variety of organisms, plants, insects and animals, and is a prerequisite for a functioning ecosystem. In Sweden, it is agriculture and grazing animals which ensure that we have our pastures and thus our beautiful open landscapes. Grazing animals and a well-functioning agriculture are necessities in order to create biodiversity.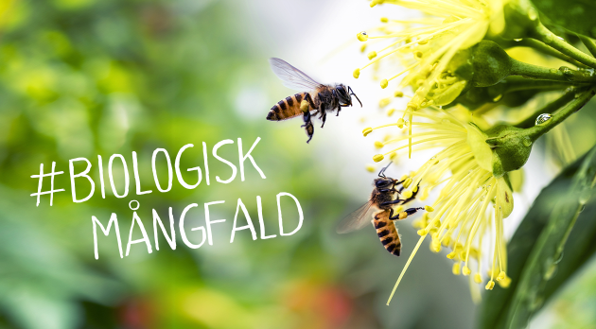 #Resource Wisdom
In Sweden, we have plenty of clean water and we are one of the countries in the EU which uses the groundwater the least; we only use 5%, of which agriculture accounts for 3%.
Swedish-grown fruit and vegetables contribute to reduced wastage in the food chain thanks to our cold climate. Short distances between cultivation and consumption reduce emissions and renewable energy reduces the reduce the climate impact generated by the Swedish greenhouses.

In Sweden, a large share of all beef comes from dairy cows. Meat from animals which have
also produced milk gives a lower climate footprint. Rainwater accounts for 98% of the water
needed to produce meat and the grazing animals use land which cannot be used for
other food production.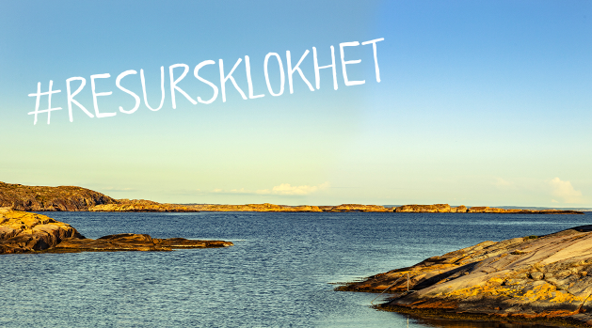 #Jobs
Agriculture and animal husbandry create jobs in rural areas. About 70 percent of the products generated in Swedish agriculture is further processed by Swedish food companies. The food companies represent Sweden's third largest industry and are one of Sweden's most geographically dispersed industries. Agriculture currently employs 166,300 people and The Swedish Food Federation (Livsmedelsföretagen) employs around 55
000 people. The number of individuals wo are dependent on Swedish food production is
significantly higher. By choosing goods produced in Sweden, you are ensured that
the production has been carried out under good working conditions in accordance with Swedish legislation.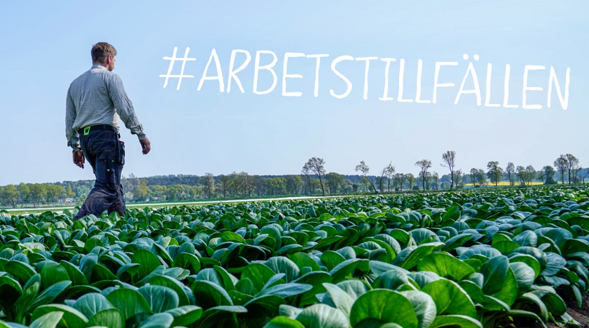 #Healthy animals
Sweden has healthy animals and healthy animals do not need antibiotics. Sweden thus has the lowest use of antibiotics in the European Union. Antibiotics must not be used for prophylactic purposes - only individual treatment of sick animals after prescription from a veterinarian is allowed. Swedish farmers work preventively for animal welfare, the control over infections and good animal health and we have the world's strictest animal welfare legislation. The Swedish animals are granted to maintain their natural behavior. Pigs get to roam in straw or peat, they get to keep their tails and are given large living spaces to grant their well-being. As sheep are herd animals. Swedish sheep are kept in pairs or in groups and, just like the dairy cows, are guaranteed the right to graze outside during the summer. Swedish animals are never transported for more than 8 hours in accordance with the law, and they are always anesthetized
before slaughter.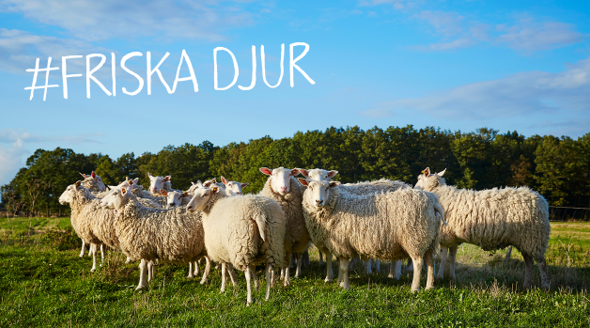 #Sustainability
More than 60% of the Swedish food consumption's climate impact is generated by food
produced abroad. Choosing Swedish foods thus has a lower climate impact.
Emissions from Swedish beef are 25% lower than the average production in the EU and emissions in the EU is about 60% lower than global average production. Swedish milk production provides 44% less greenhouse gas emissions compared to the world average. For Swedish pork, greenhouse gas emissions are lower than EU average, nitrogen leakage, phosphorus and ammonia is 38% lower than the average in the EU. Leakage of nitrogen and phosphorus per hectares on Swedish arable land is about half of the average in other countries. Through extensive rules and voluntary initiatives, Swedish farmers work to reduce eutrophication.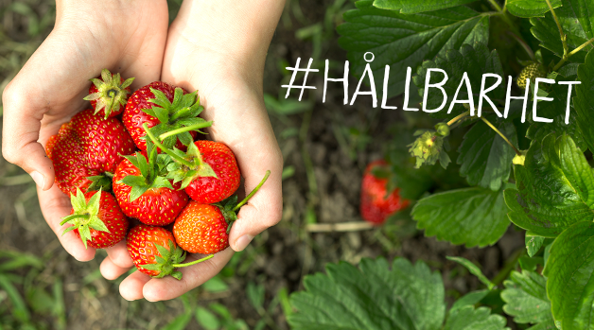 #Safefood
Sweden has favorable growing conditions. Thanks to our cold winters, we have good pest management. We have strict rules regarding product intended to protect plants, and it is not allowed to apply such products after harvest. Instead, Swedish farmers work preventively with for example better storage methods. This means that fruit, vegetables and other produce grown in Sweden include low levels of pesticides. For animals, Sweden has good disease control and we have zero tolerance to salmonella. You can thus, without worry, let children taste sponge cake batter without risk of being infected with salmonella. Companies who have marked their products with the From Sweden label are certified and controlled by independent certification agencies to ensure that all criteria are met.